Read what people are saying
about Precision Garage Door
Precision Garage Door of Colorado
has received
3
reviews, averaging
2.00
Stars:










Date:
10/11/2022
Garage Door Opener Repair
Denver, CO
Review:
Quick and friendly service but did not solve our issue. I live in a newer home with a side-mount garage door opener for a single-car garage. The technician recommended I contact Ankmar Door Service or Overhead door to resolve my issue because Precision Door does not have the expertise to work on side mount openers. Again, friendly service.... but I was left feeling like I wasted $75.00 on a service fee which resulted in just being referred to more capable companies.
- Zach Maher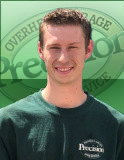 Service Provided:
Garage Door Opener Repair
---
Technician:
James Rubesne





Date:
04/23/2022
Broken Garage Door Spring Repair
Firestone, CO
Review:
Very friendly technician, but OUTRAGEOUS prices. $771 to replace two springs! I can't recommend them and I won't call them in the future.
- Joe Pizzie
A Response from: Ben
Mr Pizzie, Thank you for using Precision Garage door service for your garage door needs and we always appreciate the feed back whether positive or negative. We We strive for 5 star reviews from all of our customers. Agreeably, changing 2 springs ONLY for what was charged would be expensive. All of our technicians are professionally trained and certified to evaluate all workings parts of your door as well as the opener and make recommendations before doing any work. Your safety inspection shows not only broken springs but severely worn end bearings, center bearing as well as worn rollers and you chose to do all the bearings as well as both springs. With exhausted supply lines and the rising cost of materials, you will find we have very competitive pricing in this job market. Perhaps not the least expensive but certainly not the most expensive. Please do not hesitate to call us if you have a problem with the work we did or if you have any further questions or needs. Best regards, Bill - Manager PDS-CO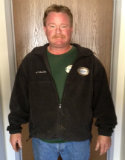 Service Provided:
Broken Garage Door Spring Repair
---
Product:
Springs
---
Technician:
Tom Lathrop





Date:
11/29/2011
Broken Garage Door Spring Repair
Golden, CO
Review:
The work was excellent, garage door is working like new. Bob miss represented himself. I called two companies and Bob showed up first, I thought he was with the company that was going to show up at 8:AM the next morning and I asked Bob if he knew Richard by name he said yes, and he would call him to cancel the service call for the next morning. Very embarrassing when Richard from his competitor showed up. I felt lied to. The work was excellent and I had no problem going with the first company who showed up and would have called to cancel if I had the opportunity. I felt lied to.
- george pollack
A Response from: Ben
Mr. Pollack, Thank you for your comments and we are glad you are satisfied with the service you received. Robert(Bob), our technician, does know Richard, who is a senior rep in our dispatch/call center. We do apologize about the mix up with our technician and the double booking of your appointment, as Robert thought you were referring to call center representative Richard. Please feel free to contact us if you have any future garage door needs. Best regards, Bill - Operations Manager
Service Provided:
Broken Garage Door Spring Repair
---
Product:
Springs
---