Precision Garage Door Openers of Colorado
Serving The Entire Denver Metro Area
We install and repair most garage door opener makes and models! Our professionally trained technicians are happy to help you choose the perfect model for your needs and budget. If you need an opener installed or a garage door opener repaired in the Denver area, give Precision a call today.
Please read on to learn about the styles and convenient features available now on some of the best garage door openers you can buy. Whether you need smart features, energy-saving openers, or battery backup options, Precision Garage Door of Colorado has an opener that will suit your needs.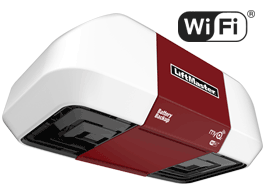 Which Type of Garage Door Opener Is Best for You?
Precision Installs 3 Main Types Of Garage Door Openers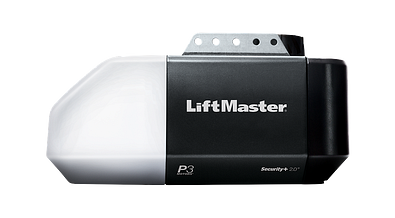 Chain Drive
Chain Drive Openers run on a steel chain, are durable, but tend to be noisier than other types of openers. They are often less expensive than other opener types, and are a good option for detached garages, or homes that don't have a living space adjacent to the garage.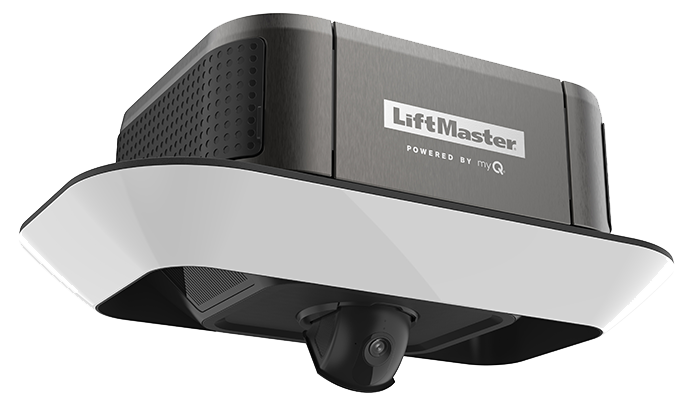 Belt Drive
Belt Drive Openers run on a steel-reinforced belt and are virtually silent. Just as reliable as chain drive openers, belt drives are recommended for homes where there is a living space attached to the garage, as they will not disturb any occupants.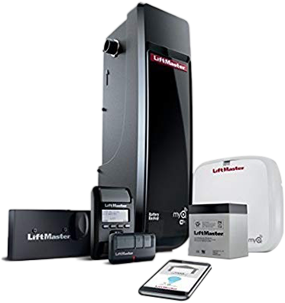 Jackshaft
Jackshaft Openers are mounted on the wall to the right or left of your door and connect directly to the torsion bar to help raise and lower your garage door. Because they do not have a belt or chain, the opener itself is practically silent. Jackshaft openers are a common choice for garages with an obstruction, such as a beam in the ceiling, limiting the garage's overhead space.
Proper Garage Door Opener Installation
What Is The Best Garage Door Opener?
Watch this video and you'll get to listen and learn which is the right type of opener for you.
Proper Garage Door Opener Installation
Watch this video and ensure your garage door opener is installed properly.
Recommended Garage Door Openers For New Installation
8155W or 8165W ½ HP Motor
Choose between chain or belt drive. Also, includes 3-button remote control a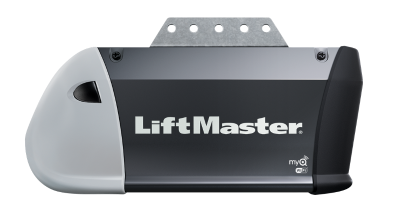 Features:
Confidently know what's going on at home with MyQ® Technology. It lets you monitor and control your Garage Door Opener and home lighting from anywhere (when paired with the Internet Gateway).
Receive email or text alerts so you always know the status of your garage door and home lighting.
Download the MyQ® mobile app for free. No annual activation fee required.
Four-year motor and one-year parts warranties.
Belt Drive is whisper quiet. The belt comes with a 10 year warranty.
87504-267 - Secure View DC LED Battery Backup Belt Drive Wi-Fi with Integrated Camera
LiftMaster's most advanced garage door opener ever.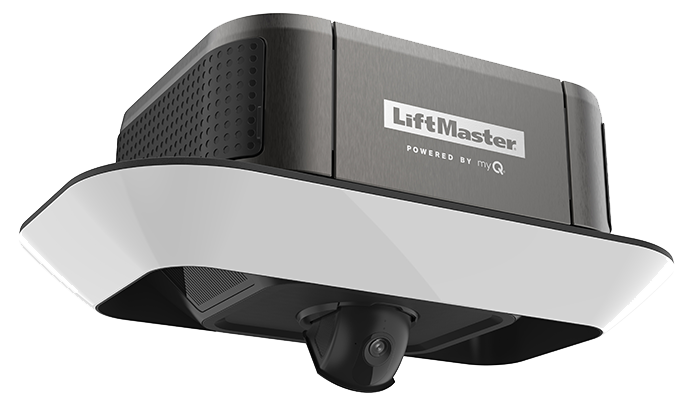 Features:
Get alerts & control your opener from anywhere with built-in Wi-Fi & myQ technology
Access your garage even when the power is out with Battery Backup
360º LED lighting increases visibility in your garage
Integrated camera manually adjusts 360º allowing you to see the entire garage
HD quality video begins recording when motion is detected
Mic allows for 2-way audio communication
Features belt drive system and DC motor for whisper-quiet operation
87802 - DC LED Battery Backup Wi-Fi Heavy Duty Chain Drive
Built to lift the heavy doors standard openers can't.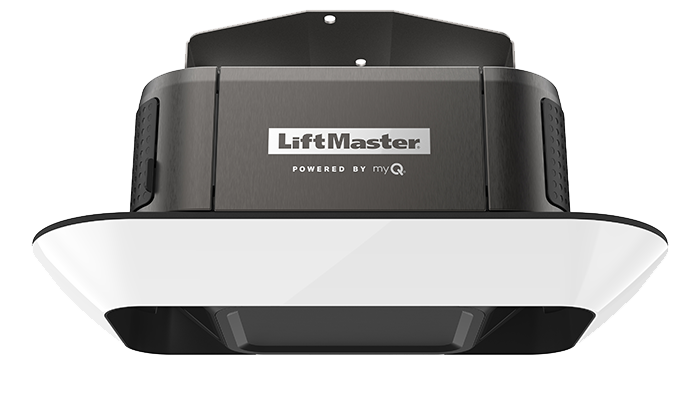 Features:
Get alerts & control your opener from anywhere with built-in Wi-Fi & myQ technology
Access your garage even when the power is out with Battery Backup
360º LED lighting increases visibility in your garage
84505R - Secure View™ Ultra-Quiet Belt Drive Smart Opener with Camera and Dual LED Lighting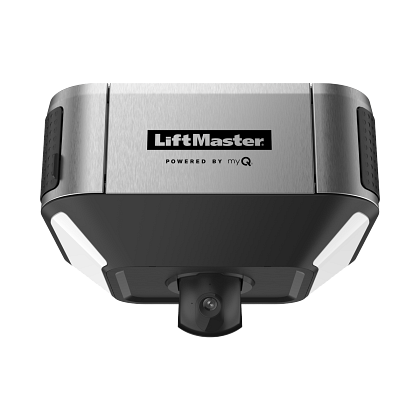 Features:
Built-in camera adds video and 2-way audio communication to the myQ® app.
Control, secure and monitor the garage with the myQ app- anytime, from anywhere.
Integrated LED lighting system brightens high traffic areas of the garage with 1500 lumens of light.
Ultra-quiet DC motor and strong belt drive system ensures for comfortable living spaces near the garage.
Works with Amazon Key for for convenient and secure In-Garage Delivery of Amazon packages and groceries – watch deliveries happen in real-time.
myQ Diagnostics in the myQ app provides real-time insights for your garage door via the Health Report. Receive alerts and error codes in the app if an issue arises and connect with a professional for services if needed.?
Same Day Service
All Calls Answered By A Live Operator 24/7
Weekends Available At No Extra Charge
Emergency Service
All Work Is Guaranteed
Open 7 Days/Week
All Major Credit Cards Accepted
Professionally Trained Technicians
We Repair & Service All Major Brands